Find The Perfect Dining Experience
See How To Make Unforgettable Memories
Embrace the delight of savoring life, relishing great food and drink, through a dining experience that harmoniously fuses the influences of the Gulf Coast, Caribbean and Rosemary Beach, FL. All of this is presented in an inviting, family-oriented setting at The Pearl Hotel that celebrates Ernest Hemingway's love for El Floridita, his romantic restaurant haunt in Havana, Cuba.
In alignment with the spirit endorsed by Hemingway himself, Havana Beach Bar & Grill delivers an exquisite dining affair within a relaxed environment. Patrons have the chance to immerse themselves in this experience through three distinctive avenues, each deserving of its own dedicated visit: within the main dining room (abuzz with live piano performances on select nights), as well as outdoor seating on the veranda overlooking Main Street, at our hand-carved mahogony bar, or atop the rooftop (a must-see sunset spot with captivating views of the Gulf and the Rosemary Beach® community).
Main Dining Room
Inspired by the vibrant and timeless ambiance of old-town Havana, the dining room features a warm, inviting setting with outdoor Veranda seating.
Learn More
Havana Beach Rooftop
The Rooftop includes an outdoor bar, community and individual tables, as well as cozy outdoor seating under cabanas.
Learn More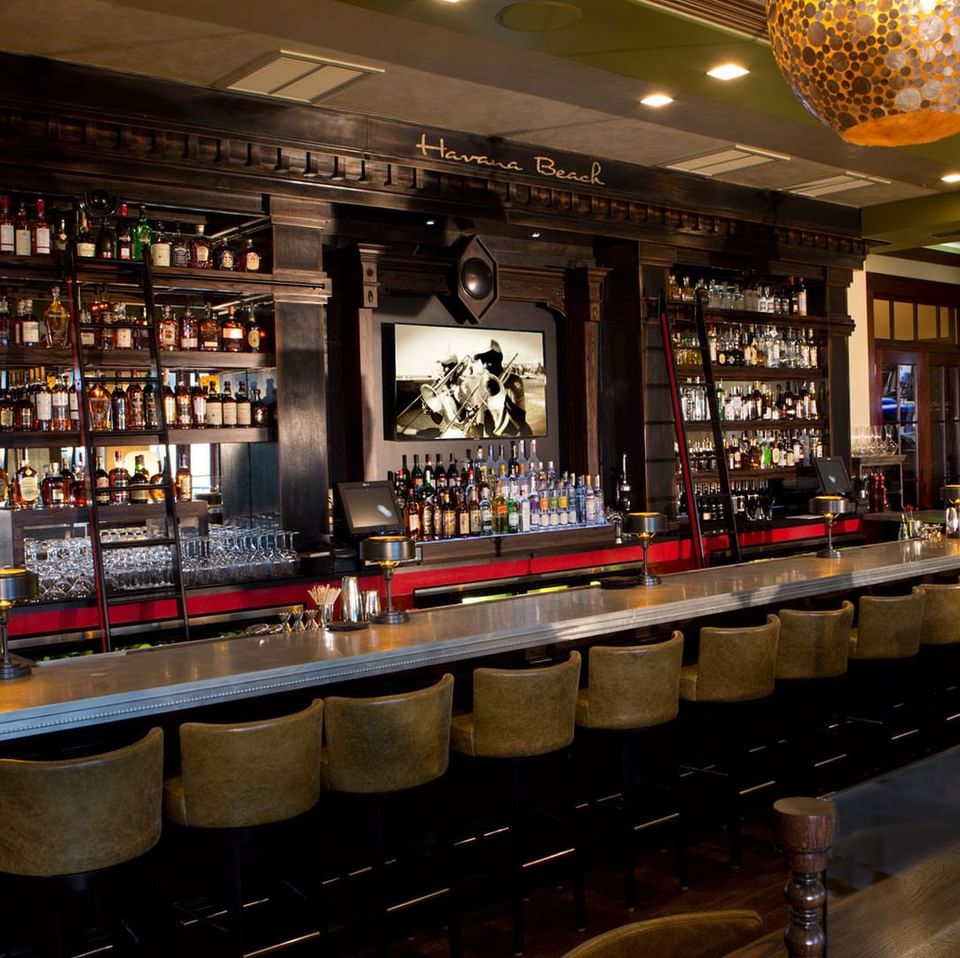 Bar
The Bar boasts a hand-carved mahogany bar, expert mixologists, and an extensive wine list, making it ideal for socializing with friends or pre-dinner relaxation.
Learn More